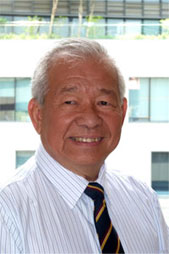 Dr Joseph Guan holds a Bachelor and Master's degree in Music Education and a Ph.D in Education, majoring in the brain and learning strategies. He was a secondary school teacher for 12 years and served as vice-principal and principal of various schools for nine years.
He is a Master Practitioner in Neuro-Linguistic Programming, a certified Hypnotherapist and Neurotherapist with advanced training in Neurofeedback.
Dr Guan is a Founding Certification Instructor in Energy Psychology, an active member of the Scientific Advisory Board of Innovative Technologies on Energy Medicine (USA) and the Centre of Biofield of Sciences, UK. He has also been an international corporate trainer for 15 years, in areas such as stress management, creative thinking, team building, time management, speed reading, and learning strategies.
Currently, Dr Guan is the clinical director of Brain Enhancement Centre using Neurofeedback, Energy Psychology procedures, Allergy Detection and Elimination, Detoxification, Nutritional Support, Counseling and Coaching to optimize brain functioning and the emotional well-being of his clients.
Dr Guan is also featured in StressTherapy Solutions, Inc., a company specializing in workshops and lectures on the subjects of biofeedback, EEG (electroencephalograph) brainwave training, QEEG (Quantitative electroencephalograph), Database Guided Training, sLORETA Training, clinical ethics and marketing guidance, personal mind fitness, and brainwave monitored meditation and neurofeedback (EEG biofeedback) use in the clinical setting.