1. Dr Victor Seah (SG) – specialist in Alternative Therapies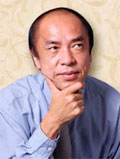 Dr Seah is a specialist in Alternative Therapies. He is a full practicing clinical member of the International Clinic of Biological Regeneration Ltd, renowned in the world as the premier medical facility specializing in Regenerative Cellular Therapy. Today, his international peers consider him as one of the finest cell therapists in the field of Regenerative Therapy.
Brain Enhancement Centre Private Limited is in partnership with Dr Seah in the areas of Clinical Nutrition and Allergy Detection and Treatment.
We are deeply saddened to hear about Dr Victor Seah passing on 13 November 2018. Thank you Dr Seah, for the friendship and partnership we had and for all your medical advice. May you rest in peace.
2. Dr Tom Collura & Brain Master Technologies (US) – BEC is the Reseller of equipment from BM for ASEAN and China.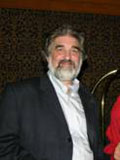 Dr. Collura has over 35 years experience as a biomedical engineer and neurophysiologist. He has conducted clinical research and development and system design, in the areas of evoked potentials, microelectronics, human factors, EEG mapping for epilepsy surgery, and neurofeedback.
His work integrates philosophy, psychology, biology, computers, and electronics. His graduate work focused on the real-time measurement of visual and auditory evoked potentials, and relationships with selective attention in a vigilance task. He then spent 8 years with AT&T Bell Laboratories as a technical staff member and supervisor in the areas of integrated circuit technology, computer graphics, networking, and man/machine interfaces. He then served from 1988 to 1996 on the Staff of the Department of Neurology, Cleveland Clinic Foundation, where he conducted research and development in EEG mapping for epilepsy surgery, long-term EEG monitoring, and DC brain potentials.
As a consultant to industry, he has designed software and hardware for computerized tomography, automated radiometry, and automated imaging. Since 1995, he has been founder and president of BrainMaster Technologies, Inc. He has published over 100 peer-reviewed journal articles, book chapters, abstracts, and papers. He holds 3 patents and has 3 patents pending, all in the areas of neurofeedback, electrode technology, and evoked potential methods and systems.
His current interests focus on research and development of automated neurofeedback systems, evoked potential neurofeedback, and low-cost quantitative EEG. He is currently President of the International Society for Neurofeedback and Research (ISNR).
3. Dr Robert Thatcher (US) – Inventor of Z Score software programme and the NeuroGuide.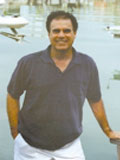 Robert W. Thatcher, Ph.D. received a bachelor's degree in chemistry from the University of Oregon and a Ph.D. degree in Psychology/Biopsychology from the University of Waterloo before completing postdoctoral fellowships in Neurobiology and Neurophysiology at Albert Einstein College of Medicine and New York Medical College.
In 1973 Dr. Thatcher was appointed as Assistant Professor of Psychiatry at New York Medical College and in 1977 as an Associate Professor of Psychiatry at New York University School of Medicine. In 1979 Dr. Thatcher was appointed as a professor of Psychiatry and Director of the QEEG service at Shock Trauma, University of Maryland before joining the National Institutes of Health in 1991 as the Program Manager for the integration of 128 channel EEG with MRI, PET and SPECT.
Dr. Thatcher was the director of the NeuroImaging Laboratory at the Bay Pines VA Medical Center, Bay Pines, FL from 1993 to May 2006 and he is currently the director of Neuroimaging at the Applied Neuroscience Research Institute in Bay Pines, Florida. Dr. Thatcher is an adjunct professor of Neurology in the Department of Neurology at the University of South Florida. As the principal investigator for the Department of Defense Head Injury Program (DVHIP) Dr. Thatcher over saw the collection and analysis of quantitative EEG from over 1,500 head injured patients which also involved the integration of EEG with MRI.
Dr. Thatcher currently serves on the National Institutes of Health Scientific Advisory Committee for the NIH Human Brain Map Project and he sits on the boards of the American Board of Electroencephalography and Clinical Neurophysiology and the EEG and Clinical Neuroscience Society. Dr. Thatcher is certified as an expert in both conventional electroencephalography and quantitative electroencephalography (QEEG). Dr. Thatcher is the author of six books and over 200 publications.
4. Mahidol University (Thailand)

Brain Enhancement Center, Singapore and the Department of Biomedical Engineering, Center of Brain-Computer Interface, Mahidol University are involved in close collaboration to set up a Neurofeedback Center. Professor Yodchanan Wongsawat, Ph.D., Vice-Chair of this department is heading this initiative together with Dr Joseph Guan, clinical director of Brain Enhancement Center.
5. Todd Ovokaitys, M.D.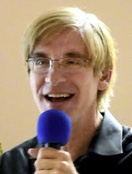 Dr Todd Ovokaitys has kindly consented to become an advisor and consultant to Brain Enhancement Centre. His research team will make customized formulas for the clients of Brain Enhancement Centre Private Limited.
Dr. Todd Ovokaitys (or Dr. Todd, as he is called) was formally educated at Northwestern University, where he was 1st in his class of 1800 with a 4.0 GPA. From Northwestern, he was accepted into a combined, accelerated undergraduate/medical school program at the highly esteemed Johns Hopkins University.
Following this training he completed an Internship, Residency, and Chief Medical Residency in the Georgetown University Hospital System. This was followed by a two year Fellowship in Pulmonary and Intensive Care Medicine, also at Georgetown University Hospital.
At Georgetown, Dr. Todd participated in formal studies of T cell immune function after harvesting lymphocytes from the lung via fiber optic bronchoscopy. In addition, this training involved intensive care of many persons afflicted with HIV infection, as the lung is a common target following the immunologic breakdown of this condition. Aware of the extreme limitations of treating HIV through ordinary conventional means, Dr. Todd began a search for less intrusive solutions. The concept of using the subtle differences of genetic organization between the viral and human genomes was the launch point for exploring new avenues of molecular resonance technologies. In concept, the slight differences of resonance signatures between the viral and human genomes could be used to selectively target and eliminate infected parts of cells leaving uninfected normal cells unharmed.
After studying the background work on the effects of electromagnetic radiation on living systems, Dr. Todd commissioned a colleague with the expertise to design and build a fundamentally new laser electromagnetic resonance technology. This new laser optical technology has been patented worldwide as U.S. #6,064,500 (worldwide patent WO97/22022) and U.S. #6,811,564,B1 (worldwide patent WO02/02187). Dr. Todd's invention
is now being used in the potentiation of nutrients and offers alternative medicine and well-being a very bright future.